Executive Membership
Access essential relationships, professional development, and tailored resources for today's leaders.
IIA Executive Membership tier is imperative to gain knowledge and access essential connections, content, and opportunities to elevate impact and enhance value.
IIA Executive Membership delivers all member benefits, plus exemplifies the preeminent membership for a high-level, seasoned internal audit executive. Members access customized tools, tailored content, and peer-to-peer networking focused on leadership, team development, performance, and problem-solving.
Customized Tiers
Our targeted tiered benefits structure evolves along with both the internal auditor you are today and what you'll be auditing tomorrow. Executive Expanded and All Access members can also share the secrets to team success and sustainability through concierge services, training discounts, and staff-access benefits that help when unique needs arise.


Executive Membership Benefits by Tier
ANNUAL BENEFITS
Executive
Expanded
All Access
CAE access to all Executive networking, education, benchmarking reports, and content

Concierge Service Desk

Access to Executive webinars, content, and benchmarking reports for all audit group members

Executive-level access to 2 additional members of audit group
Executive-level access extended to audit committee members
Networking and Education
Executive Membership exclusive webinars (2)
Executive virtual roundtables (2)
Industry specific virtual roundtables (2)
Industry specific webinars (2)
Professional Practices Leaders briefings (semi-annual)
One complimentary registration to Great Audit Minds (GAM) Conference (2)
Participation in CAE Forum at GAM Conference (2)
Executive exclusive luncheon at GAM Conference w/ featured speaker
Access to executive exclusive lounge at GAM Conference
Benchmarking Tools and Content for Executives
Pulse Checks benchmarking reports (monthly)
Participation in annual NA Pulse of Internal Audit launch at GAM (2)
Complimentary access to benchmarking reports
Access to Peer Request and Quick Polls Reports
Access to CAE Podcast Series (1)
Executive tools and templates
Executive Knowledge Briefs
Expert Consulatations & Presentations
CAE 1:1 Consultations w/ IIA SME (Annual)
CAE 1:1 Consultations w/IIA SME (Bi-Annual)
IIA Quality Services Consultation (Annual)

State of the Profession Presentation to Audit Group (3)

Tailored Topical Presentation to Audit Group from IIA SME (3)

Executive Publications & News

CAE Bulletin Essential News for the Chief Audit Executive (bi-weekly)

The Executive Newsletter (monthly)

Exclusive Discounts for Executive Members

$200 Discount to Great Audit Minds (GAM) Conference

$400 Discount to Vision University

Complimentary Career Center Job Postings (5/year)

Complimentary Career Center Job Postings (10/year)

Tailored discounts on IIA Learning, Conferences & Bookstore offerings

Private Group Training Discounts

PRICE ANNUALLY
$995
$4,995
$8,995
All prices are in addition to North American IIA Membership.
Learn More
Learn More
Learn More

(1) Coming Fall 2023

(2) Eligible for NASBA CPE

(3) Presentations may be virtual or in-person dependent on schedule availability. Associated travel costs to be reimbursed by member.

Top Ten Benefits of Belonging, According to Current IIA Members
Save up to $250 on IIA Learning — in-person, online, and on-demand

Connect with 230K+ colleagues in 170 countries across the globe

Gain relevant skills through innovative professional development

Stay informed and up-to-date with the latest trends and headlines

Gain access to career resources in the Audit Career Center

Save up to $460 on the Certified Internal Auditor designation

Enjoy exclusive access to guidance on day-to-day issues

Develop leadership skills as an IIA volunteer

Explore emerging issues in Internal Auditor magazine

Save on earning specialty certifications, like the CRMA, and CPE reporting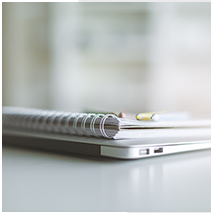 Group Account Request
Want to purchase on behalf of your organization? Want to create a group for your company? Submit the form to create your group.
Request Group Account